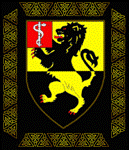 Welcome to McWhorter Records,
home of

At McWhorter Records we believe in helping to make your studio experience a good one with everything from a relaxed, comfortable work environment to cutting-edge digital technology.

We specialize in:
Recording Engineering

Music Production

Digital Editing

Mastering
All this may sound expensive - but because we are family owned and operated, we can provide you with the best product at a fraction of the cost of larger corporate facilities.
We've had the pleasure to work with some of the top music ensembles and companies in the world, including: The American Choral Directors Association, Mid-West Band and Orchestra Clinic, Grand National Adjudicators Invitational Music Festival, Rich Communications, Kleinhan's Music Hall, Jeff Berlin, Six Flags Amusement Parks, U.S. Army Blues Band, Labatt International Festival, WEBH of Boston, MA and Kalmus Music Publishers, to name a few.
Our mission is clear - we want to make it fun to bring your dreams to life - one note at a time!